Overview
| Available | Cost |
| --- | --- |
| Online (synchronous, asynchronous), with Scheduled Meet-Ups/Networking Events | $625.00 |
This course is designed for individual learners but may be customized to be delivered onsite at your organization. Contact a learning consultant for more information.
The structure of the Esports industry is takes on the attributes of a 21st century organization and is rapidly evolving. Esports Operations will prepare students to work and grow within an Esports organization.
To work for an Esports organization or more specifically a team, you've got to have a well-rounded view of organizational structure and common roles, how different departments work together to accomplish shared goals, an interest in developing and executing promotion and funding opportunities, and a finger on the pulse of global Esports issues and trends.


This course is being offered in partnership with University of California Irvine (UCI), one of the early leaders in Esports education. It includes a program discount for entry into the Business of Esports meet-ups hosted by Professional and Executive Education at Rutgers, wherein Esports thought leaders and influencers will discuss topics to support a more complete and immersive learning experience for program participants.
Taking the other courses in our Esports portfolio will enable you to receive the Certificate in Esports Management.
Other courses of interest related to Esports:
Event Manager/Production Executive
Sales/Partnership Manager
Event Operations Specialist
Community/Social Media Manager
Production/Broadcasting
Esports Product Manager
Guides and Reviews Editor
Team Manager
Web Developer
The Opportunity
Turn a passion for gaming into a viable Esports career. Learn from industry experts how to work and grow within an Esports organization. As business opportunities flourish, the industry will create demand for professionals with the right mix of training, passion, and knowledge.
Go on a journey through the history of Esports and gain vantage points from developers, athletes, fans, sponsors and media. Examine relationships in the Esports communities and understand how their different roles affect each other. Explore Esports from behind the scenes and learn what it means to be involved in Esports. Learn the structures of what an Esports organizations might look like and build the groundwork for an understanding of the Esports industry.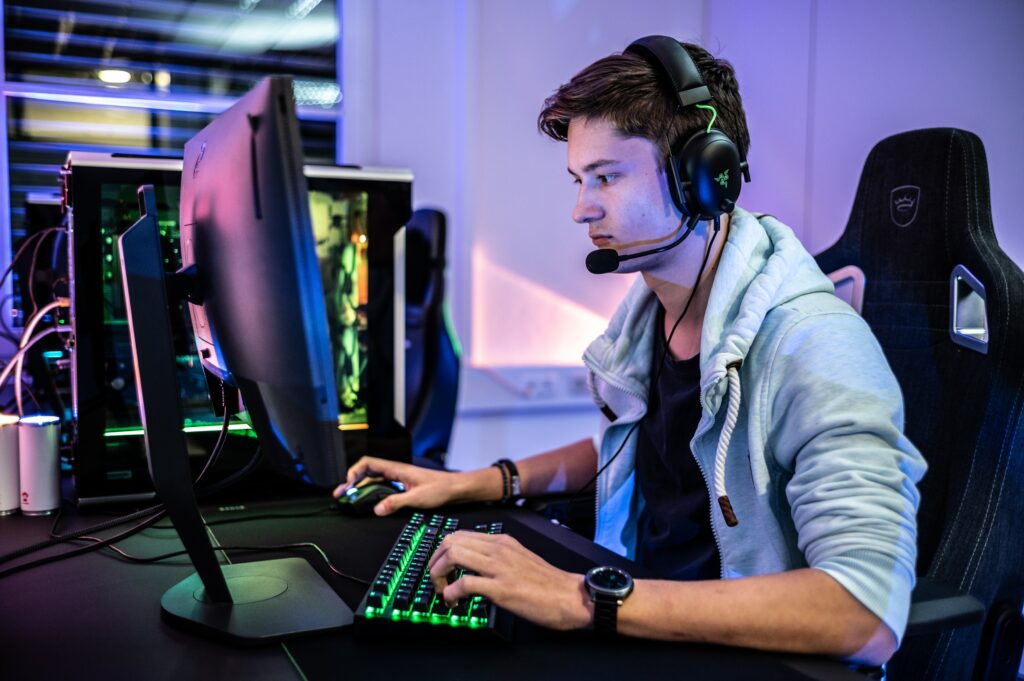 Benefits
The material covered in this course will help you (partial list):
● Match various Esports operation roles with the correct responsibilities.
● Describe how non-Esports work experiences are transferable to an Esports
operations role.
● Evaluate current or projected Esports operation roles and determine which
one best aligns with personal interests, motivations, and goals.
● Identify the tools and channels for connecting with the Esports community
and what it takes to stand out to an Esports related hiring manager.
● Communicate to a hiring manager how your specific skill set aligns with
their open position.
● Tailor a resume and develop a plan for further skill development based on
the required qualifications of an Esports job listing.
What You Will Learn
The main goal of this course is to enable you to develop skills and competencies that employers are looking for in the following areas:
● Show alignment between personal passions and skills with an Esports operations role.
● Create a plan for executing an Esports team operations goal.
● Represent professional qualifications favorably when interviewing for an Esports operations position.
● Utilize fan engagement experiences to connect with new and existing fans.
● Contribute operations details to support the financial planning of an Esports organization.
● Forecast challenges in the Esports community and develop strategies for addressing them.
Who Should Attend
Our certificate program is intended for Individuals aspiring to launch or already beginning their career in the business of Esports. This program suits game developers, finance professionals, community managers, marketers, and project managers.
Why Rutgers
Earn a credential to put on your resume that showcases your skills to support career success from a trusted public institution serving the people, businesses, and government agencies in the state of New Jersey for over 250 years.