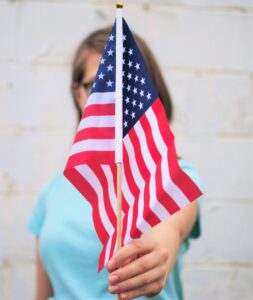 You can use your GI Bill benefits for continuing education courses offered by Rutgers and approved by the NJ State Approving Agency for Veterans Training, offering tuition reimbursement through the GI Bill. For more information, please contact a Learning Consultant or (856) 225-2860.
How to Use Your Montgomery (Chapter 30) or Post 9/11 GI Bill Benefits (Chapter 33)
Complete an online application to the Department of Veterans Affairs.
Print a copy before submitting the application, and send it to the Rutgers Learning Consultant you are presently working with.
Provide a copy of your Certificate of Eligibility (COE) to the Learning Consultant.
Submit a Request for Veteran Enrollment Certification Form for each class you wish to claim VA educational benefits.
Not sure what the difference is between the programs? Use this table to compare different VA education program benefits.
How to Use Vocational Rehabilitation & Employment Program Benefits (Chapter 31)
Your VA Rehabilitation Case Manager must provide you with VA form 28-1905 (Authorization and Certification of Entrance or Reentrance into Rehabilitation and Certification of Status). This form will detail the specific guidelines that the university must adhere to for credit approval, payment of tuition, and purchases of school supplies.
Submit a Request for Veteran Enrollment Certification Form for each class or program you wish to claim VA educational benefits.
It is the student's responsibility to self-identify as a Chapter 31 Veteran when purchasing books and supplies at the university's bookstores.
If you need additional assistance, please call the VA at 1-888-GI-BILL-1 (1-888-442-4551) to speak with a Veterans Benefits Counselor or visit them on their website.
Did you know that certain Military Spouses can qualify for up to $4,000 in MyCAA Scholarships toward their education?
Online, Anytime, Portable classes offer the complete solution for the new Military Spouse Career Advancement Initiative (MyCAA). Our quality online programs provide the flexibility and portability required for the military lifestyle and enables you to continue your education even as you relocate with your loved one's assignments.
To determine your eligibility and request funding for your training program under MyCAA.
Veterans Retraining Assistance Program (VRAP)
The Veterans Retraining Assistance Program (VRAP) that was put into effect in 2012 has specific provisions. Participants must be enrolled in a VA approved program of education offered by a community college or technical school. The program must lead to an associate degree, non-college Degree, or a certificate, and train the Veteran for a high demand occupation. Please contact a Learning Consultant for more details.