Overview
This program is designed for individual learners – it can also be customized for group delivery in your organization. Contact a learning consultant for more information.
Looking to launch a fulfilling career or upskill in a role that helps others solve their problems and find joy in doing so? Prepare for roles in retail eCommerce, Healthcare, B2B, and B2C across multiple industries. Short duration, project-based course led by a personal learning coach to help you support the fulfillment of your career goals. Upon completion, you will earn a credential to put on your resume, portfolio, and LinkedIn profile that showcases your newly acquired skills.
C

ustomer Service Representative

Customer Care Representative

Client Service Associate

Customer Experience Representative

Client Advocate, Client Care Specialist

Product Support Specialist

Healthcare-related

Patient Advocate

Patient Care Representative

Public Healthcare Exchange Coach
The Opportunity
Between increasing reliance on online retail, digital business-to-business commerce, and increasing complexity in healthcare, demand for customer service specialists and managers will remain steady through this decade, according to the Bureau of Labor Statistics. However, how customer service is delivered and the expectations of employers and customers are changing rapidly. Learn what it takes to have an enjoyable career as a successful, productive customer service specialist today with the Certificate in Customer Service Excellence.
"Just having satisfied customers isn't good enough anymore. If you really want a booming business, you have to create raving fans." – Ken Blanchard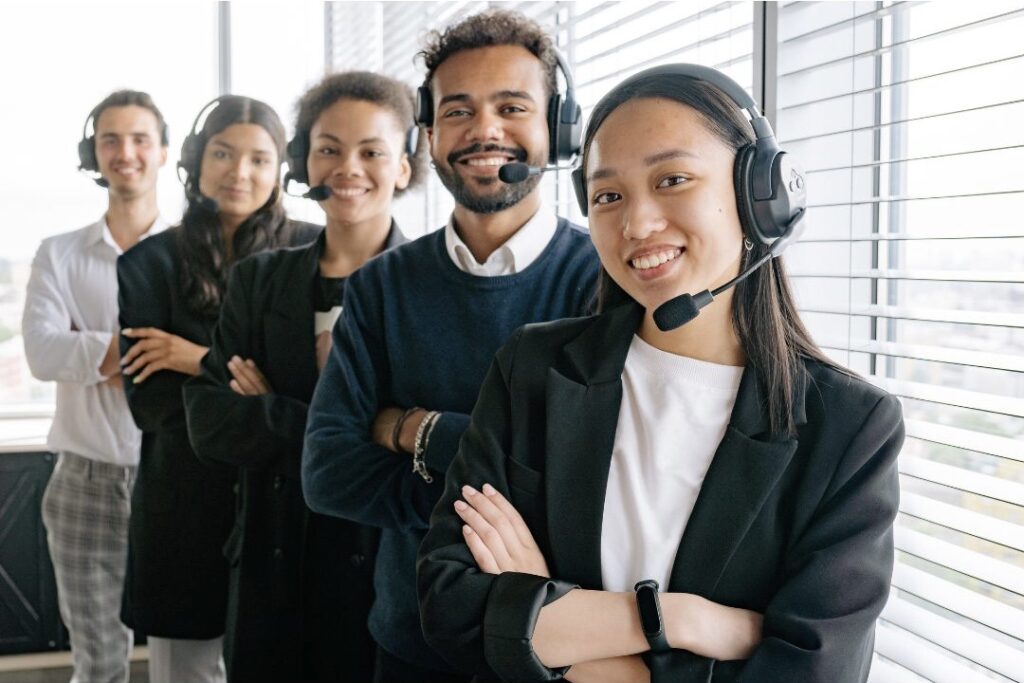 Program Benefits
Master concepts and build skills in communication, customer satisfaction, emotional intelligence, handling difficult situations with confidence and competence, and maintaining motivation and control. With a greater understanding of the critical role customer service specialists play in your organization's success and your enhanced knowledge of the concepts, skills and techniques you'll have learned, you'll also be better equipped to advance your career in customer service or take advantage of opportunities in other fields, as well.
With the guidance of your Rutgers Personal Learning Coach, you will have the confidence and knowledge to make significant contributions to this critical, strategic function at your current employer or prospective employer.
What You Will Learn
The main goal of this certificate is to enable you to develop skills and competencies that employers are looking for in the following areas:
Customer Relationships
Understanding customers
Customer Service Operations
Essential Customer Service Skills
Customer Success
Communications skills
Problem-solving
Complaint handling
Building customer service strategies
Given the busy schedules of professionals and rising executives, Rutgers has developed a powerful hybrid learning model that combines the flexible delivery of self-paced, online learning with that of a seasoned professional – a Personal Learning Coach – who serves as a learning and career guidant to mentor you through successful completion of your program and set you up for success to achieve your career aspirations.
Individualized support by industry experts: To assure your learning supports where you are and where you want to go in your career, our personalized delivery model teams you up with a learning coach who will meet with you virtually during the course of your study. In your initial meeting, you will discuss your career objectives with your personal learning coach. Over additional scheduled one-on-one virtual meetings they will discuss your questions, homework assignments, and connect your learning to your job and career to make sure you get the most from the material presented and maintain your focus on the learning goals you have set for yourself.
Project Based: You will apply the concepts you learn in a project that you can draw upon as you interview for your new role. Because the project simulates actual work duties of professionals in this field, the project offers you an opportunity to showcase the skills and competencies that employers are looking for in hiring and promoting professionals in their organizations.
Flexibility: Learn on the days of the week and times of day that fit your schedule: E-Learning is available virtually 24/7/365.
Who Should Attend
This program is geared toward individuals looking to launch a fulfilling career or reenter the workforce in a role that helps others solve their problems and find joy in doing so. In a customer service career, you get the opportunity to spend every day communicating with new, interesting customers finding solutions to their various problems. Good candidates also include those with previous customer-service experience who would like to refresh, update or polish their skills in this profession.on here.
This program has been approved by the New Jersey Department of Labor for workforce training grants. Funding may be available for those receiving unemployment benefits. Contact us for more information at or by completing the Request for Information.
Why Rutgers
Earn a credential to put on your resume that showcases your skills to support career success from a trusted public institution serving the people, businesses, and government agencies in the state of New Jersey for over 250 years.
Request Information