Overview
| Available | Cost |
| --- | --- |
| Online, Open Enrollment (classes start every two weeks) | $10,000 |
This program is designed for individual learners – it can also be customized for group delivery in your organization. Contact a learning consultant for more information.
According to a December, 2021 Forbes magazine article, there has been an increase in demand for software engineers and programmers worldwide. Between 2020 to 2030, employment in software development is projected to rise by 22%, according to the U.S. Bureau of Labor Statistics. Over the decade, on average, there will be around 189,200 openings for software engineers each year.


Upright Request Form
Product Designer
UX Designer
UX/UI Designer
Jr. UX/UI Designer
Marketing Coordinator
Project Coordinator
UX/UI Copywriter
Technical Operations Manager
Strategic Account Manager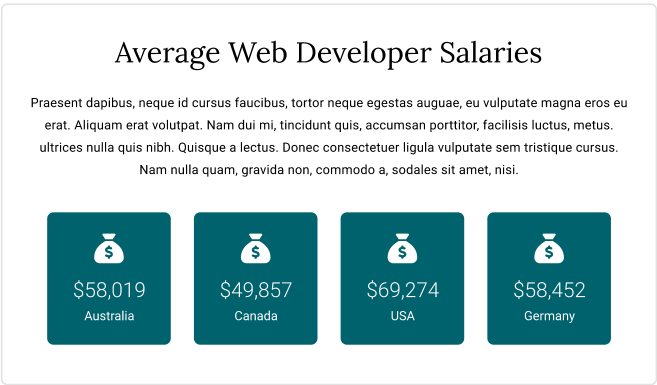 The Opportunity
Immerse yourself in the world of UX/UI (product) design by learning the research methods and design practices used by industry professionals to change your career into a high-demand, high-growth, and high-paying industry. Obtain not only a technical and design education, but also develop critical skills to obtain a successful and sustainable career! Our UX/UI graduates see an average salary increase of 30.75% upon graduation ($12,300 on average).
Program Benefits
In addition to learning skills that employers need for UX/UI candidates, our graduates are job-ready upon graduation with the assistance of our Career Services team. While in class, our students learn about the design industry, career pathways, the job market, and the job search process. They also receive a customized job search strategy and unlimited 1:1 career coaching. Alongside technical instruction and Career Services, students develop their interpersonal skills through collaboration. They work on a real-world project with a real company that further enhances their experience in speaking the industry language and building the skills necessary to contribute to a team effectively. Network weekly with guest speakers from the industry where we hear from different UX/UI designers, managers, and more!

Career Services
Career workshops provide you with a framework to identify your post-bootcamp career goals and a 360-degree strategy to achieve them. Whether you have questions about an upcoming interview or need some help with your resume, one-on-one sessions provide you with an opportunity to get direct feedback from a career professional. Career services include:
– 1-on-1 Coaching
– Interview Prep and Coaching
– Portfolio Building
– Resume, LinkedIn, and Job Search Strategy
– Compensation Negotiation
What You Will Learn
User interface (UI) design is the process of creating the outward-facing appearance of a website or application, while the process of gathering research and using data to inform design decisions is referred to as user experience (UX) design. In this course, you learn both. Starting with the fundamentals, you will quickly advance through topics of increasing complexity, applying creative problem-solving skills to design and iterating on your designs based on research. You will learn how to defend your designs with data using performance metrics you create. Lastly, you will leave this course knowing how to clearly implement every step of the design process, from concept to full-scale design prototypes.
Who Should Attend
This program is for individuals looking to enter or advance their careers in software development.
This program has been approved by the New Jersey Department of Labor for workforce training grants. Funding may be available for those receiving unemployment benefits. Contact us for more information at or by completing the "Request for Information" form above.
Why Rutgers
Earn a credential to put on your resume that showcases your skills to support career success from a trusted public institution serving the people, businesses, and government agencies in the state of New Jersey for over 250 years.