The organizational imperative…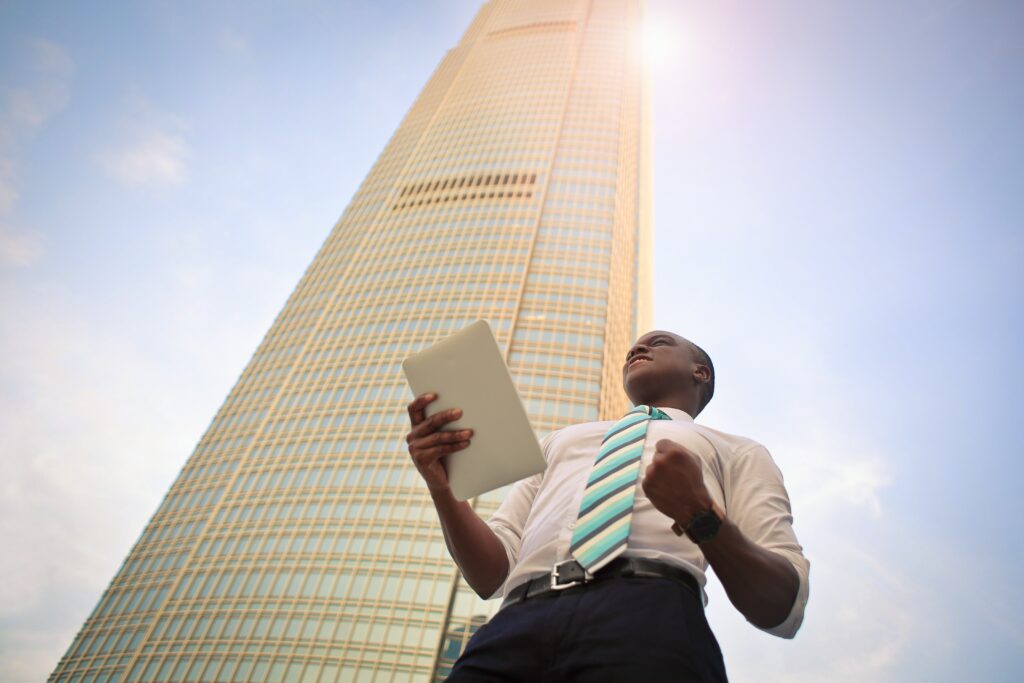 The human capital implications of "flatter" organizational structures require them to be more agile and resilient. Considering the fast pace associated with the 21st century business landscape, Rutgers Professional and Executive Education employs its collaborative organizational development and delivery model to work with your organization to put together the right program for the right context. We will work with you to ensure you obtain the expected return on investment that supports your investment in training.
How to contact us…
To find out how Rutgers can support your organization, call Peter McAliney at 856-225-6315, via email at execed@camden.rutgers.edu, or by completing our potential partner inquiry form.
NFI has a long-standing relationship with Rutgers supporting our Accelerated Leadership Program for high performing, high potential leaders. This year, we embarked on a new learning journey in which the Rutgers team supported overall design of a hybrid, 12-week emerging leaders' program for Transportation and Distribution Managers. They provided project design, project management tools and mentorship to teams working the project that provided an immediate return on investment for the training program. The outcomes of the project will be implemented as best practices for the company, and the tools introduced in the program will be carried out well beyond the program completion to prepare those leaders for the next level within the organization.
Stephanie J, Director of Talent and Development
NFI (an integrated Logistics, Transportation, and Distribution Company)
The Rutgers team has provided our organization with education and project guidance over the past six years as we work to embed Lean Six Sigma methodology throughout our organization. The Lean Six Sigma initiative has had a substantial impact on efforts to reduce avoidable hospitalizations, saved millions of dollars by controlling waste in processes ranging from the patient admissions to streamlining the ordering and storage of medical supplies. Their team of Master Black Belts have provided top notch training to 3 cohorts of high potential leaders who then applied their knowledge to real world organizational challenges via process improvement projects. This process improvement work also earned the green belts in training their certifications. We continue to partner with Rutgers and look forward to a continued, long-term partnership.
John R., Director of Learning and Organizational Development
NYC-based Long Term, Post-acute Healthcare Provider
The Rutgers University team provided valuable guidance to our leadership retreat. Our work with Rutgers enabled us to prioritize our work and identify the appropriate resources to achieve our organization's long-term plan as well as helping us to transform our strategic priorities into real work plans that were focused and actionable. We should be in a much better position to evaluate and respond to opportunities and challenges in an agile manner as a leadership team.
Shaun E, President and CEO
Greater Philadelphia YMCA
I just need to thank you for all your support lately and for your dedication in being on top of things for delivering a successful round for our Mantrac 3 cohorts, it was my pleasure getting to work with the Rutgers Team. I want also to thank Kapp J (facilitator of our Russian cohort) for handling a challenging cohort with such professionality and excellency that was quite impressive from the very beginning in June, 2021 until the graduation day in May, 2022. The appreciation is also extended to him for stepping in during a critical time and handling it with an impressive empathy that kept the spirits high.
Noha A, Training Programs Support Manager
Mantrac-CAT, Egypt Group