Overview
This program is designed for individual learners – it can also be customized for group delivery in your organization. Contact a learning consultant for more information.
Whether you're learning the basics of human resources management, studying for the Professional in Human Resources (PHR®) exam, or preparing to transition into a different career, the online Certificate in Human Resources Management Essentials program will provide you with the foundational knowledge you need to take the next step.
Study a robust curriculum, in alignment with Human Resources Certification Institute (HRCI) standards – anytime, anyplace with flexible online courses.
Human Resources Generalist
Human Resources Specialist
Human Resources Business Partner
The Opportunity
According to employment industry sources, the median base salary for an HR Generalist or Specialist ranges from $56k to $64k. The Bureau of Labor Statistics predicts a 10% increase in the demand for people in these positions between now and 2030.

This project-based certificate is designed to equip you with the knowledge and skills to enter or grow in a Human Resources entry-level position, and continue on to a career as a Generalist or Specialist.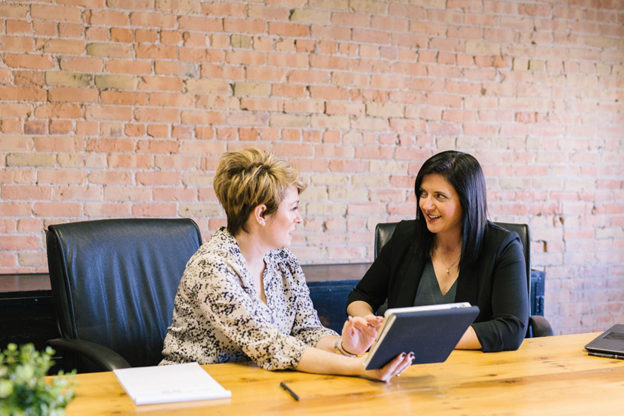 Program Benefits
This certificate will position you to begin or continue your journey as a Human Resources professional. Building upon the hands-on experience you will gain with practical assignments and a real-world project.
With the guidance of your Rutgers Personal Learning Coach, you will have the confidence and knowledge to make significant contributions to this critical, strategic function at your current employer or prospective employer.
Testimonials
I learned a few things about myself and the HR field. My experience with my Personal Learning Coach (PLC) was really great. They were the perfect person to be mentoring this course as they are super patient, kind, understanding and super relatable. I was nervous taking the course at first as I didn't know how I would be able to juggle everything I had going on. But my PLC was super responsive and helped me complete the course at my pace.
I would recommend this certificate to others who are trying to transition into the HR field and do not have the ability to take a more traditional course of study (like a bachelor's in HR or in-person coursework). I not only learned new content, but also learned the resources I can access to continue to learn.
This course was a great step for my career. I completed the course last Thursday, and this Monday, I was told I'm being considered for a Human Resources position in my company. I'm excited to see what happens next!
I would recommend this course to others because it was comprehensive and flexible. I liked that it gave a great overview of the field of Human Resources, and I liked the structure of having a designated instructor who was available for periodic discussions.
I really liked the convenience of the course structure. I took this course while searching for a job, landing a job, starting my new job, and planning my wedding. It was great that I could do the coursework at my own pace—working around all my other activities.
What You Will Learn
The main goal of this certificate is to enable you to develop skills and competencies that employers are looking for in the following broad areas:
HR Operations
Recruitment
Compensation and Benefits
Employee Development and Retention
Employee Relations
Safety, Health and Security
Given the busy schedules of professionals and rising executives, Rutgers has developed a powerful hybrid learning model that combines the flexible delivery of self-paced, online learning with that of a seasoned professional – a Personal Learning Coach – who serves as a learning and career guidant to mentor you through successful completion of your program and set you up for success to achieve your career aspirations.
Individualized support by industry experts: To assure your learning supports where you are and where you want to go in your career, our personalized delivery model teams you up with a learning coach who will meet with you virtually during the course of your study. In your initial meeting, you will discuss your career objectives with your personal learning coach. Over additional scheduled one-on-one virtual meetings they will discuss your questions, homework assignments, and connect your learning to your job and career to make sure you get the most from the material presented and maintain your focus on the learning goals you have set for yourself.
Project Based: You will apply the concepts you learn in a project that you can draw upon as you interview for your new role. Because the project simulates actual work duties of professionals in this field, the project offers you an opportunity to showcase the skills and competencies that employers are looking for in hiring and promoting professionals in their organizations.
Flexibility: Learn on the days of the week and times of day that fit your schedule: E-Learning is available virtually 24/7/365.
Who Should Attend
This program is intended for human resources practitioners or managers who are interested in developing a formalized skill set in the field of human resources. Other job titles for ideal candidates include,but are not limited to: entry-level human resource professionals, divisional or departmental supervisors who have the responsibility for interviewing and training employees, individuals seeking a career in human resources, team leaders with supervisory accountability, recruiters, administrative assistants.
This program has been approved by the New Jersey Department of Labor for workforce training grants. Funding may be available for those receiving unemployment benefits. Contact us for more information at or by completing the Request for Information.
Why Rutgers
Earn a credential to put on your resume that showcases your skills to support career success from a trusted public institution serving the people, businesses, and government agencies in the state of New Jersey for over 250 years.
Request Information