Overview
This program is designed for individual learners – it can also be customized for group delivery in your organization. Contact a learning consultant for more information.
Enhance your career opportunities by filling the gap in the human resources field for professionals who possess the analytical skills required to make informed, data-driven decisions around human capital management. Enjoy short-duration, project-based courses led by a personal learning coach to help you fulfill your career goals. Upon completion, you will earn a credential to put on your resume, portfolio, and LinkedIn profile that showcases your newly acquired skills.
People Analytics Lead (Manager)
Talent Acquisition Lead (Manager)
Human Capital Manager
HR Business Partner
HR Consultant
HR Advisor
HR Manager
Director of Talent Management
Director if Talent Development
The Opportunity
As with many areas within an organization, analytical skills are becoming a crucial job requirement in Human Resources (HR) departments and human resources consultants. However, HR departments are not realizing the full value that analytics can deliver for them in human capital management because those working with the data do not understand the underlying business of HR. To solve this, many organizations rely upon quantitative professionals from outside the HR field to support their needs. Those who understand both the business of HR and know how to analyze and visualize data to inform recommendations and decisions can establish a career path that will be in high demand for the 21st-century organization.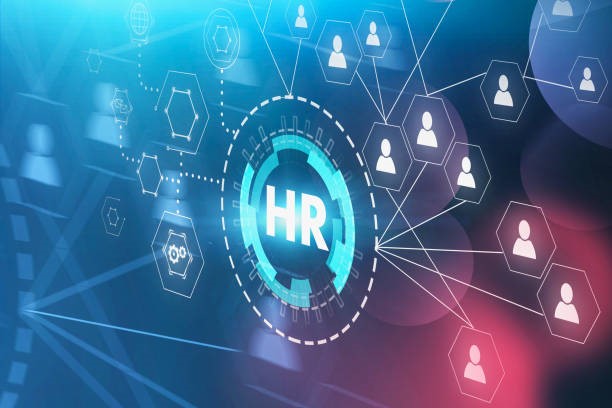 Program Benefits
Get a head start on the skills that are becoming increasingly important – and soon to be required – in the field of human resources. As the area becomes more reliant on data analysis to make decisions, this course, led by your personal learning coach, will begin to help you overcome any prior concerns you have working with quantitative tools and anxiety you may have dealing with numbers or mathematics. You will learn fundamental concepts of using workforce data to create value for your organization. The addition of these analytical skills to your portfolio will increase your value on your current team, position you to become the "go-to" thought leader on HR analytics in your organization, or provide additional service in your HR consulting practice.
With the guidance of your Rutgers Personal Learning Coach, you will have the confidence and knowledge to make significant contributions to this critical, strategic function at your current employer or prospective employer.
What You Will Learn
The main goal of this certificate is to enable you to develop skills and competencies that employers are looking for in the following areas
The Business of HR Analytics
Governance
Methodology
Stakeholder Management
Skills
Technology
Data
Workforce Experiences
Business Outcomes
Developing a Culture for HR Analytics
The Future of HR Analytics
Given the busy schedules of professionals and rising executives, Rutgers has developed a powerful hybrid learning model that combines the flexible delivery of self-paced, online learning with that of a seasoned professional – a Personal Learning Coach – who serves as a learning and career guidant to mentor you through successful completion of your program and set you up for success to achieve your career aspirations.
Individualized support by industry experts: To assure your learning supports where you are and where you want to go in your career, our personalized delivery model teams you up with a learning coach who will meet with you virtually during the course of your study. In your initial meeting, you will discuss your career objectives with your personal learning coach. Over additional scheduled one-on-one virtual meetings they will discuss your questions, homework assignments, and connect your learning to your job and career to make sure you get the most from the material presented and maintain your focus on the learning goals you have set for yourself.
Project Based: You will apply the concepts you learn in a project that you can draw upon as you interview for your new role. Because the project simulates actual work duties of professionals in this field, the project offers you an opportunity to showcase the skills and competencies that employers are looking for in hiring and promoting professionals in their organizations.
Flexibility: Learn on the days of the week and times of day that fit your schedule: E-Learning is available virtually 24/7/365.
Who Should Attend
This course is designed for mid-to senior-level HR and learning and development professionals, business unit heads working closely with HR partners on human performance management, owners of medium businesses with talent management oversight, and HR, business performance management, and human capital consultants seeking to expand their portfolio of service offerings to clients.
This program has been approved by the New Jersey Department of Labor for workforce training grants. Funding may be available for those receiving unemployment benefits. Contact us for more information at or by completing the Request for Information.
Why Rutgers
Earn a credential to put on your resume that showcases your skills to support career success from a trusted public institution serving the people, businesses, and government agencies in the state of New Jersey for over 250 years.
Request Information