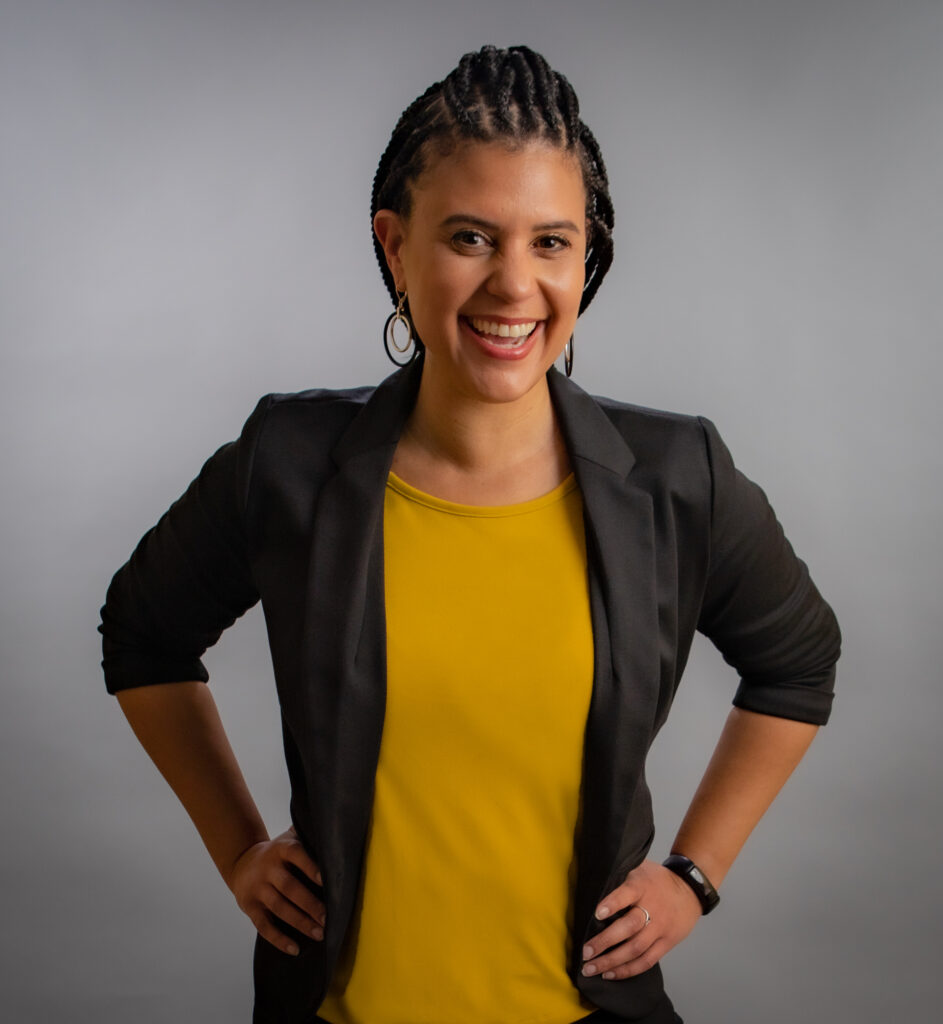 How to Have a Difficult Conversation
Have you ever said "yes" when you really wanted to say "no?" Have you ever avoided a conversation or just stayed quiet because you did not want to create conflict. If you said yes to any of these questions, this workshop is for you. Oftentimes we avoid having difficult conversations in our personal and professional lives because they are "difficult." This workshop will teach you a framework in which to have a difficult conversation. It will allow you to "prepare" for having a difficult conversation and provide you with emotional intelligence tools to be able to listen, and manage your emotions under stress. Participants will walk away with tangible skills and resources to have their next difficult conversation.
Chantelle Fitzgerald is the Founder and CEO of Mindset Strategies, a certified minority, woman and small business owned (MBE / WBE / WOSB) leadership development firm that focuses on mindfulness and emotional intelligence through experiential learning training and workshops. Chantelle is the founder of the Leadership Institute for Black Women, which supports Black women leaders in obtaining higher-level leadership positions across the nonprofit and for-profit sectors. She has launched a number of successful cohorts that have made an impact on the organizations and communities wherein these leaders serve.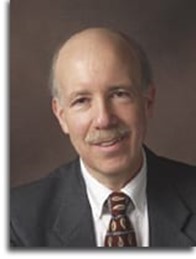 Head-Heart Balance in the Workplace
In our waking minds, there are two functions running simultaneously – one is logical and rational ("head") and the other is feeling-related and behaves according to rules of its own ("heart"). A bias toward the head (the rationalist bias) is deep in modern human society and, implicitly, in the workplace. This bias limits the ability of individuals to form high performing teams. In this workshop, we practice techniques for enhancing empathy, using powerful language to communicate with internal and external stakeholders, and opening the "heart" to others' ways of doing things, leading to increased employee engagement and value that your employees can deliver in your organizations.
Professor Schindler received a BA in biochemistry and psychology from the University of Pennsylvania and an MS and PhD in cognitive psychology from the University of Massachusetts. He has worked in marketing research at AT&T and has been teaching courses in marketing, consumer behavior, pricing, and head-heart balance at Rutgers-Camden since 1989. He has published numerous academic papers and the textbook, Pricing Strategies. He is a recipient of the Rutgers University Scholar-Teacher Award and the Chancellor's Award for Teaching Excellence.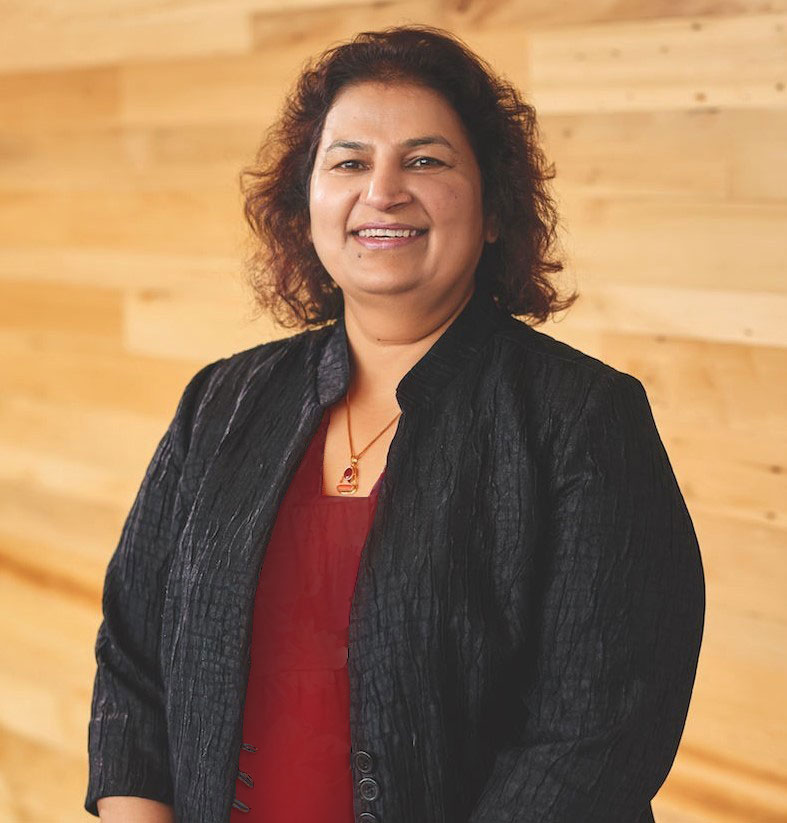 Leading a Culture of Creativity and Innovation
Leaders can be catalytic in transforming their organizations. But such transformations are rarely led by one individual – they require teams to be creative and organizations to support a culture of innovation. Change leaders must be able to develop creative teams who can themselves spur a climate that supports innovation. This seminar will deliver pragmatic strategies to develop and lead creativity and innovation within your teams. The session is designed to facilitate learning through reflection, interaction, and action.
As Dean of Rutgers School of Business-Camden, Rutgers University, Dr. Adya steers the direction of the school through strategic growth of undergraduate and graduate programs, an executive education unit, as well as Centers of Excellence. Her priorities include developing and implementing strategies for bridging academic scholarship with industry and developing the school as a model for access to high-quality business education. As a scholar in information systems, her areas of expertise include IT Strategy, digital disruption and transformation, design and use of systems, and workforce development in IT. Dr. Adya has consulted and delivered executive training to medium and large organizations in several of these areas as well as innovation and creativity in the workplace. Dr. Adya has an MCSM in Computer Systems Management from Creighton University and earned her PhD from the Weatherhead School of Management at Case Western Reserve University.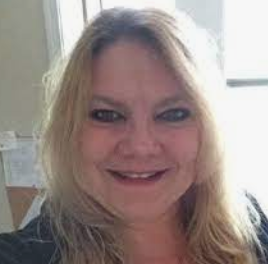 Putting Design Thinking to Work Throughout Your Organization
Often, design thinking connotes addressing those complex problems that will guide the direction of an organization, what are sometimes referred to as "wicked problems." This perception misses the true value design thinking can bring to an organization – design thinking is human-centered (customers, community, internal or external stakeholders) and is a behavioral shift that creates a culture that has a bias toward action. This means it is focused on doing things rather than studying or discussing things. This workshop will introduce the concept of design thinking and will walk through an exercise that brings design thinking to problems big or small that are facing your organization. The workshop can work through a generic topic or can be adapted to support a current organizational challenge.
Carla Mandell is Project and Data Manager at Rutgers School of Business Camden. She is a hybrid thinker, where design thinking and strategy blends with business practice. She brings a diverse background in accounting, event management, and project & data management. Carla's research includes the use of design thinking to uncover stakeholder value perceptions. This change of frame guides lifelong learners to develop plans of action that can lead to success in the workplace. Carla has her Ed.D. in higher education and MBA in Strategic Design. In addition. she is a non-practicing CPA.
The Leader in YOU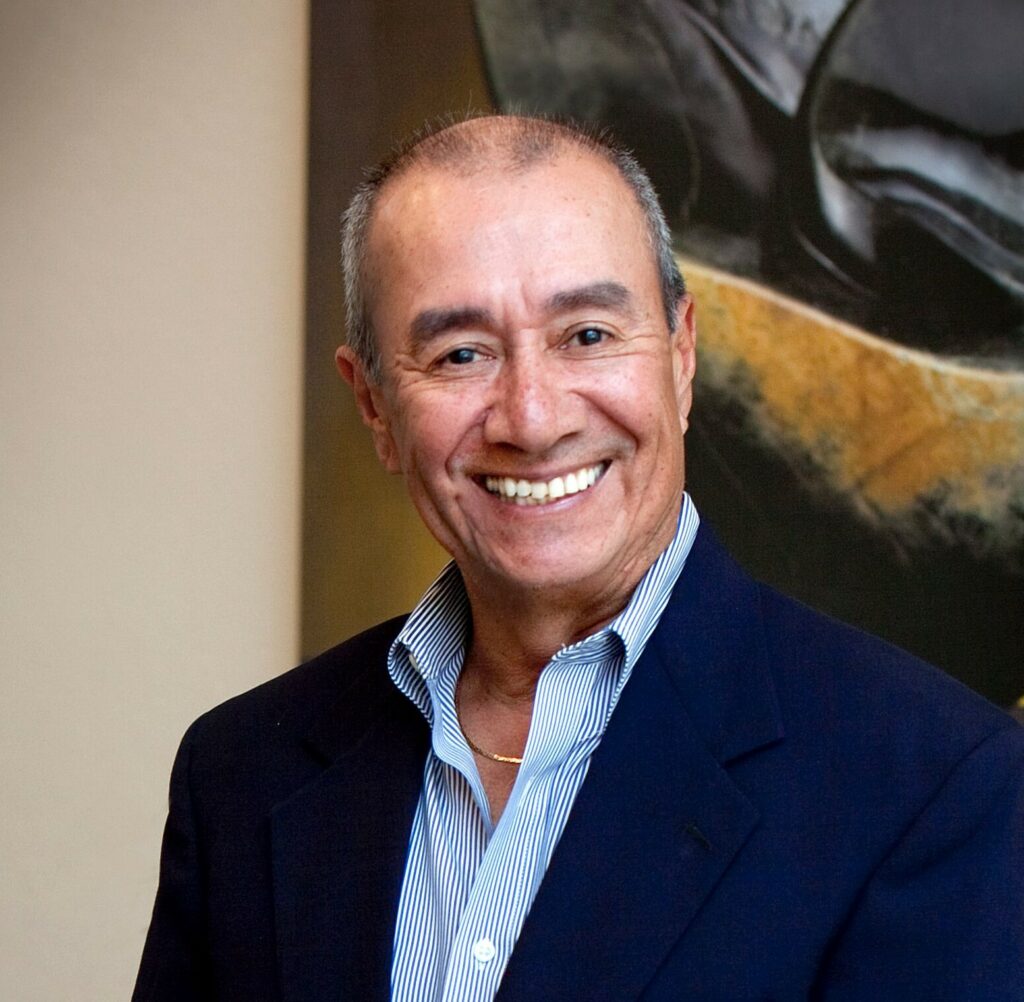 Joseph Rosales is a business performance expert, speaker, consultant, coach and mentor to businesses world-wide. He works with companies to develop Leaders, Managers and High-Performance Teams. Over the past four decades he has delivered his engaging and highly impactful talks to audiences in over 26 countries and is a frequent contributor on business podcasts and blog posts.
As the CEO and founder of The Performance Group of Arizona, Joseph has worked with small to medium sized businesses in industries ranging from hospitality, real estate, financial services, insurance, banking, automotive dealerships as well as other retail and business-to-business enterprises. Joseph is also a facilitator for Rutgers School of Business where he facilitates leadership and management development programs for mid-level managers located all over the world.

Joseph is the author of a several books including his best-seller titled; Customer Service is a Contact Sport™ which has helped set the "gold standard" for customer service and client engagement. His newest book is titled; The Leader of YOU and is loaded with tips and strategies to help anyone become an even more effective leader of others, by becoming an even more effective leader of self.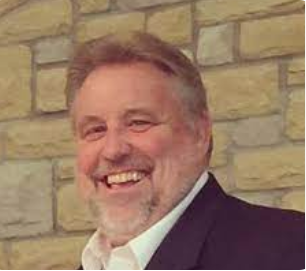 Tapping Into Critical Thinking in the Workplace
We often hear that critical thinking skills are required for all employees throughout an organization. But what exactly are critical thinking skills and how do they manifest themselves in the workplace? As organizations are getting flatter and flatter and decision making is occurring at all levels throughout the organization, having the tools to address business challenges confidently is a required tool set for all employees. This workshop will provide frameworks and tools to support quality – and confident – decision making required of for all employees for success in the 21st century workplace.

Kapp Johnson is a professional partner of Rutgers University who has 30+ years of leadership experience and 15 years of teaching experience in the areas of leadership, strategy, and ethics for undergraduates, graduate students, and professionals. His focus has been in the areas of organizational behavior, leadership, strategic direction, and executive development. Kapp has been responsible for leading and implementing strategic planning, staff development and community coordinating in organizations and is currently facilitating a leadership development program for an international heavy equipment manufacturing company.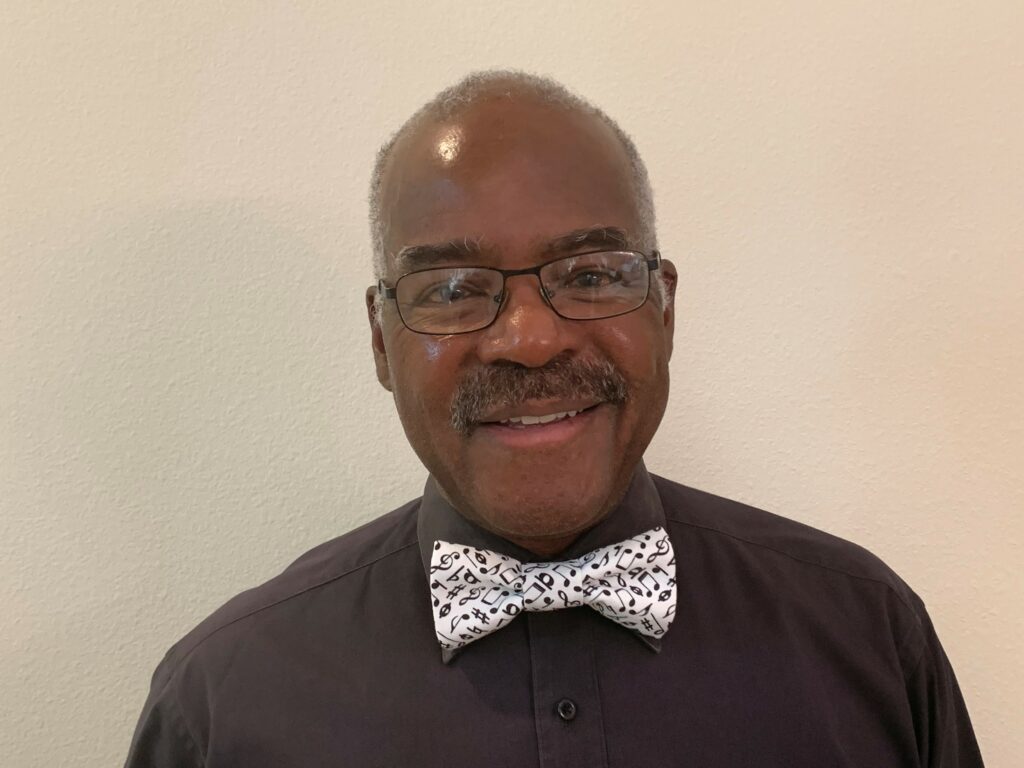 Project Management in Non-Profits & the Arts
Project Management methodologies benefit all types of organizations and projects, yet many nonprofits and cultural organizations struggle to implement appropriate PM strategies in their operating procedures. From "it's to cumbersome to implement", to "we cannot afford a dedicated Project Manager", this topic will demystify challenges to the implementation of project management practices. Through a specifically tailored approach, this seminar will make Project Management accessible to arts and non-profit organizations and teach project management fundamentals that will elevate your project's potential for success. Project Management will become tangible and provide knowledge and tools for your organization to effectively benefit from these methods.
Prince Knight is a certified Project Management Professional (PMP) with more than 30 years of project management experience with large companies, spending his career as a PMP with Verizon and Blue Cross managing multitudes of high-stakes projects, Prince continues his project management passions as an educator and consultant. He has facilitated the introduction of PM Methodologies in more than 40 organizations, representing a diverse range of industries and disciplines. Prince values the multi-disciplinary application of project management, and embodies a project management approach for all organizational types. His diverse and extensive experience with project management enables him to adapt the fundamentals and principles of project management and make content relevant across the profit and non-profit sectors.
Listen, Ask, Lead: Upleveling Executive Communication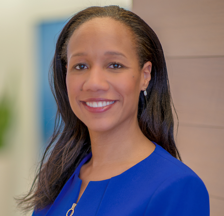 Two essential components of executive communication – active listening and strategic questioning – are commonly underdeveloped, under leveraged, and overlooked. Having these critical skills as part of your communication repertoire is critical for effectively managing resistance and conflict, building empathy and consensus, and ultimately influencing change and action. This is especially true when navigating across boundaries of difference, a capability that is of increasing importance across all industries. This session will introduce a set of practical, pressure-tested techniques to more fully develop your listening and questioning prowess, so you can amplify your impact in today's fast-paced, information-rich, often polarized, and highly unpredictable business environment.
Leading and Managing High Performance Teams

When the stakes are high and the environment is fast-paced and fluid, functioning well requires an ability to weather much greater pressure and strain. This is true for individuals, but even more so for teams. With specific consideration of the unique challenges and dynamics present in today's workplace landscape, this session will explore the 10 qualities of high performance teams (HPT). Through individual introspection, prompted group dialogue, interactive exercises, and a capstone team challenge, we will explore the critical facets of HPTs in action. Relevant insights and research will be drawn upon from such fields as organizational and social psychology, leadership development and management, strategic and crisis communications, decision theory, and military science to provide a rich evidence base for reflection. Understanding the essential tenets of high performance teamwork will help participants recognize where gaps may exist and how to resolve them, as well as proactively prevent issues before they occur. This heightened awareness and action orientation can lead to increased efficiency, enhanced job satisfaction, improved culture, and even greater strategic agility. By the end of the session, it will be abundantly clear why the success and impact of any organization is truly a function of team performance.
Daria Torres, MSE, MBA, NACD.DC is a board director, university lecturer, and executive-level advisor to some of the most well-known businesses and organizations around the world. Daria founded Walls Torres Group in 2004, a firm with capabilities and expertise that have been sought by a vast client roster, including her former firm McKinsey & Company. In addition to her Rutgers affiliated teaching, Daria instructs courses for professionals and executives at The Wharton School, as well as at Drexel University's LeBow School of Business. Her background as a systems engineer at Lockheed Martin, with Top Secret SCI clearance, deeply informs her current work and methodologies. From the C-suite to the board room to the classroom, Daria brings a global perspective and a wealth of cross-disciplinary knowledge.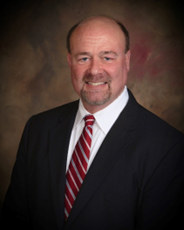 Creating a Culture of Empathy for Employee Engagement
To gain employee engagement, managers need to fulfill the role of coaching employees to success. Integrating empathy in coaching builds trust and safety, and helps employees gain greater self-awareness. Through coaching, roadblocks to productivity are identified and overcome. While a coach is typically the manager, a mentor may serve as a trusted advisor to an employee where there is no reporting relationship. Mentees have an opportunity to profit from a senior person who has valuable practical experience, advice, and expertise to share with them. During this session, participants identify and utilize the vital skills of listening with empathy, asking probing questions, and providing useful feedback to those they coach or mentor.
As a leader in Human Resources Management, Russell has broad experience in education, financial services, manufacturing, property development, non-for-profit associations, and consulting. Russell has led strategic and operational responsibilities in all aspects of HRM for over 30+ years. Having a passion for helping others succeed, Russell is known for building and leading motivated teams that advance the performance of organizations. Russell holds the designation of a Senior Professional in HRM gained through the Society for Human Resource Management (SHRM) and currently functions as a coach with Rutgers University.
Diversity, Inclusion & Belonging in the Workplace
In this 90-minute session we will explore past, present, and future cultural beliefs and behaviors, and real-life scenarios to help participants become more effective and empathetic co-workers, thought leaders and community members. We will accomplish this by promoting critical thinking, resourcefulness, problem solving and decision-making through group interactivity and experiential sharing. The focus is to learn how to cultivate fresh and meaningful workplace and personal relationships that will result in achieving personal and professional goals and results.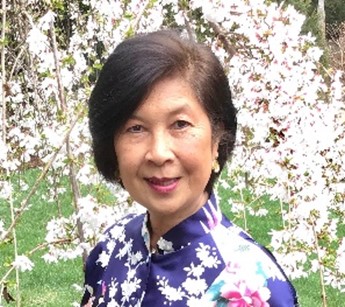 Jackie Lue Raia is the president of ALEXENA Consulting, LLC., a firm focused on Workforce Development and Employee Engagement. As a certified Minority/Women Business Enterprise, we are an essential and important partner to businesses and stakeholders across all industry sectors. ALEXENA's goal is to ensure the creation of the strongest, most engaged and satisfied workforce possible. Jackie has served as the CEO of the Partnership for Community Health, Inc., served as Project Director of a U.S. Department of Labor – Education and Training Administration grant at Bergen Community College in collaboration with Kessler Foundation where she founded the MOSAIC Center for Disability Employment and the Employment Pathways Initiative, and currently sits on the Leadership Committee of NJ Business and Industry Association's Diversity, Equity & Inclusion Council; Board of Directors of the Bergen and Essex County Workforce Development Boards; and Leadership Council for the New Jersey Statewide Network for Cultural Competence.
Conflict Management & Resolution
Conflict is inevitable in our professional and personal lives. Every conversation is a negotiation, and every negotiation is a conflict. In this 90-minute session we will explore the outcomes of conflict; the conflict wave, which provides an understanding of how conflict is triggered; and the conflict grid, which defines the 5 methods to managing and/or resolving conflict. This course will support a greater understanding of conflict that will result in improved personal and professional relationships.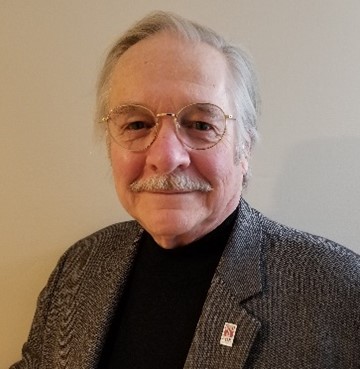 Thriving in the Five Generation Organization
For the first time in America there are 5 generations existing together in the workplace. At work, generational differences can affect everything including recruiting, team building, change management, motivation, expectations, and rewards, as well as everyday productivity. By gaining a greater understanding of generational differences, the manager's ability to relate to their subordinates will result in improved personal and professional relationships in the workplace.
Dr. Michael R. Hagy, BS, MS, D.BA is an executive coach to CEOs who works with senior leaders in service and manufacturing industries in both for-profit and not-for-profit sectors. Dr. Hagy teaches graduate and undergraduate courses at Temple, Jefferson, Rutgers, and Rowan Universities. Commander Hagy is a retired naval officer who was dual qualified as a Naval Aviator and Surface Warfare Officer. Dr. Hagy holds a BS in Engineering from the U.S. Naval Academy; is an honors graduate of the U.S. Naval War College; an MS in Systems Management, University of Southern California; and a Doctorate from Temple University, Fox School of Business. Awards include U.S. Presidential Award for a Lifetime of Volunteerism; Mayoral Citation, City of Philadelphia; and various Navy and Joint Service Medals.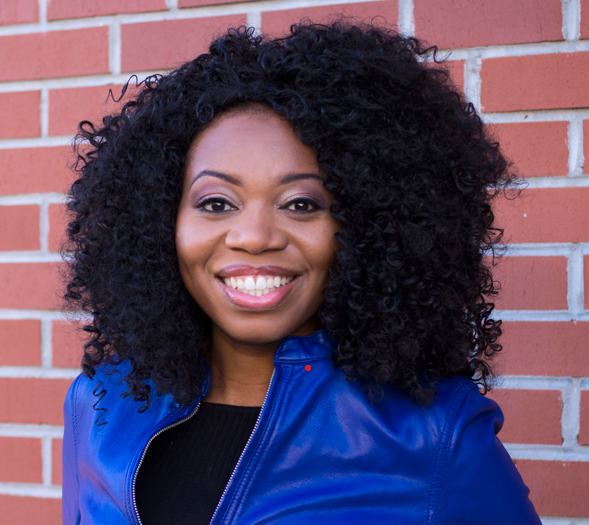 Re-engineering the Nonprofit Sector in a Hybrid World
The recent pandemic has had a far-reaching impact on our lives and the way we run our organizations. While there was a push towards a digitized world prior to this time, it has now become not only concrete but essential. For nonprofits to thrive, they must get on board with technology and do it quickly. This workshop will explore the current age of digital transformation and how nonprofits can use it to empower their employees, engage their donors, and equip the communities they serve. We will also discuss strategic foresight and how this can be used to stay ahead in this constantly evolving world.
Dr. Keanna Ralph is an international coach, consultant, author, and speaker. She received her Doctorate in Strategic Leadership from Regent University, in addition to a Masters in Public Administration and Bachelors in Political Science from Rutgers University. Dr. Ralph has over 16 years of experience in strategic planning, leading/developing teams; and providing coaching and consulting services to CEOs and other business professionals. She currently facilitates workforce development training for Full Circle Computing to individuals in the employment marketplace and has acted as a guest lecturer for Rutgers University. Dr. Ralph has also served on the Camden County Workforce Development Board, Rutgers University Alumni Board, Camden Water Equity Taskforce, and District Council Collaborative Board.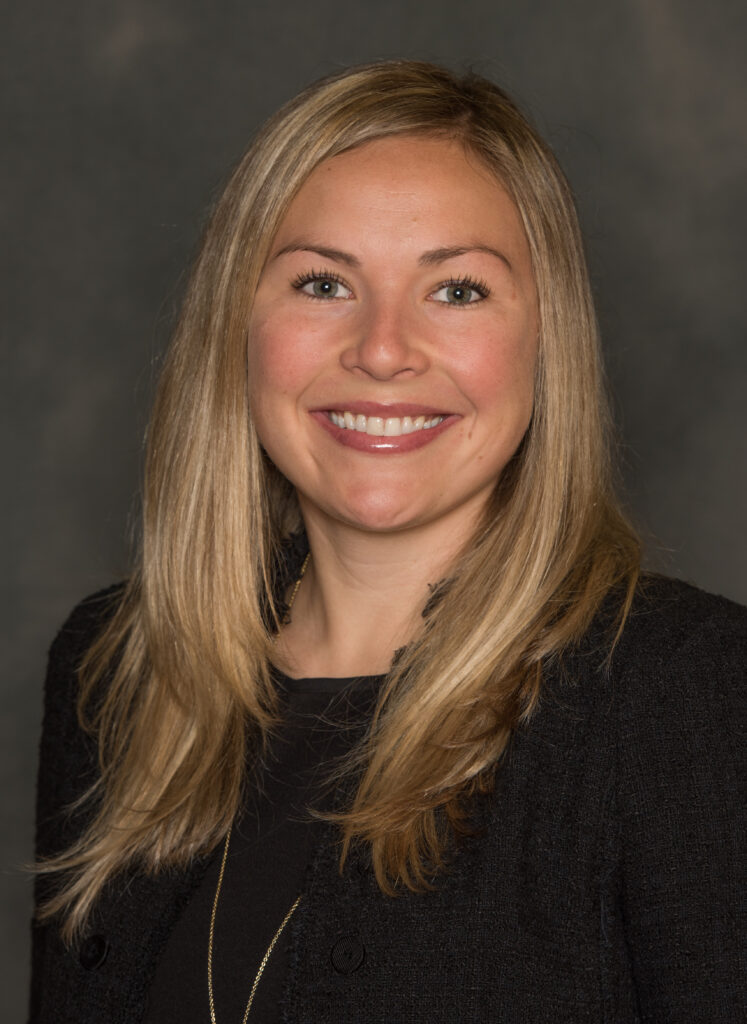 Moving Beyond "Balance:" Effectively Navigating Work and Non-Work Role Boundaries
Technology, increasing workloads, shifting family structures, long commutes and the 24/7 global economy make it difficult to manage work and non-work roles. In this session, I cover foundational work-life concepts and guide participants through several exercises to think more deeply about their own personal work and life priorities, their preferences for managing their work-life boundaries, and end with an idea generation exercise in which participants brainstorm ways to apply their individual reflections to the team context to understand how they can structure their work more effectively.
Kristie McAlpine is an Assistant Professor of Management. She received her B.A. in Psychology from Kalamazoo College, her Master of Human Resources and Labor Relations (MHRLR) from Michigan State University, and her M.S. and Ph.D. in Human Resource Studies from Cornell University. Kristie's research explores three themes associated with the changing nature of work (e.g., due to technological advances, changing demography): (1) virtual work arrangements, (2) diversity, and (3) the work-family interface. Her research has been published in outlets such as Industrial and Labor Relations Review and has been featured in The New York Times.
Leading Successful Change for Change Sponsors & Champions: How to Align Leadership, Culture and Narrative to Transform your Organization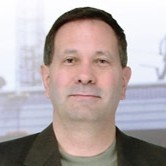 The headline from the American Psychological Association says it all: "Change at work linked to employee stress, distrust and intent to quit." This workshop is designed specifically for leaders responsible for enterprise change outcomes who must influence HR, early adopters and other stakeholders to deliver large-scale initiatives such as M&A, product introductions, branding, restructuring, and technology deployment. You will return to your organization with practical actions to improve change outcomes by focusing on major levers of successful change. Change is inevitable, but transformation is your choice. Are you ready to transform how your enterprise works?
David Cheatham M.A., APR, PROSCI is an executive coach, consultant, educator and speaker. As Principal Consultant & Founder of Transform Communications LLC, a strategic messaging and change management practice, he helps build change-hardy organizations by managing the people side of change. David works with leaders in industries ranging from IT, pharmaceuticals, and bioscience, to insurance, healthcare and utilities. He serves on the faculty of the Rutgers School of Business-Camden, Rutgers University, where he teaches business administration, management, marketing, and human resource management (HRM). While also being the author of "Communicating Change in Healthcare Organizations," in Getting Started in Healthcare Public Relations, Kendall Hunt (2020).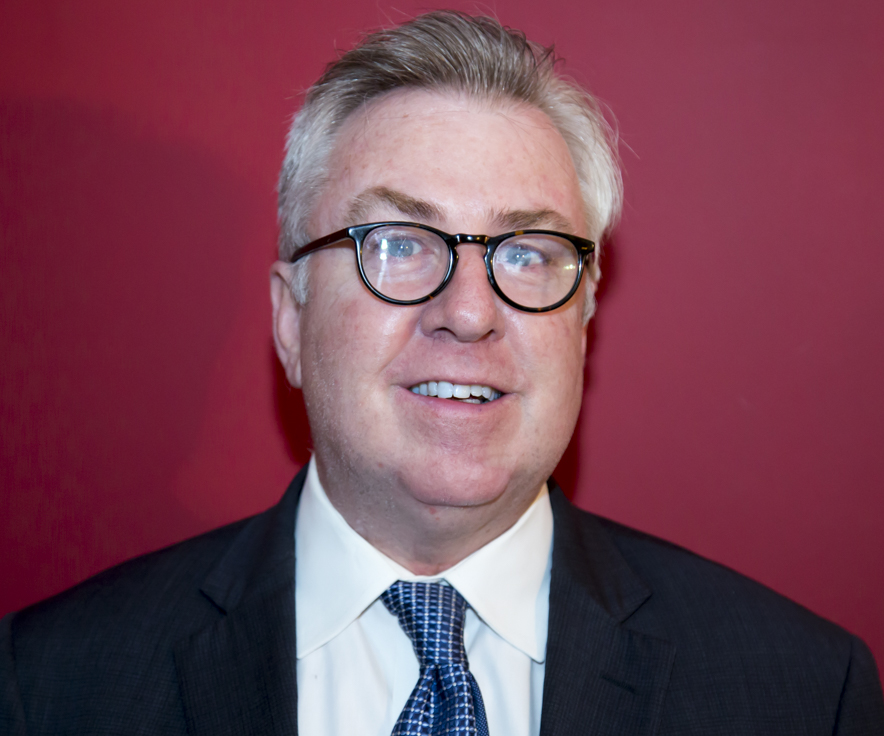 Managing Organizational Change: A Refresher
Change is inevitable to improve and stay ahead of competition, both in terms of innovative services and people. As workplace strategies, structures, and systems are adjusted, the organizational culture responds. It is unfortunate, but many organizational (and technical) improvement initiatives fail because insufficient attention is given to organizational change management and active support during the changes. This module reviews the concepts of organizational change management and addresses the component aspects of cost, benefits and impact of duration of such a change project in an enterprise, reviewing the rules that can lead to successful and sustainable change.
Peter McAliney PhD has functional and consulting experience in the private sector as well as designing academic and workplace learning programs in academia and the private sector. These combined perspectives are now focused on providing the organizational leadership to manage the multi-faceted aspects of leading 21st Century organizations. His credibility as an academic, as someone who has worked with C-level executives in a variety of industries, and one who has designed programs employed as part of workforce development initiatives can facilitate the conversations among the many stakeholders that are needed to successfully develop requisite skills and navigate organizational change. He has written about such topics as the role of increased human-computer interaction in the workplace, the changing nature of organizations due to structural changes in the economy, and the importance for individuals of developing lifelong learning plans.