When an individual wants to get in better shape, s/he hires a personal trainer. If you want to tune up your career and give it a boost, why not hire a personal learning coach?
At Rutgers, we have come up with an affordable solution that allows you to put the same focus on your career that you do with your personal fitness.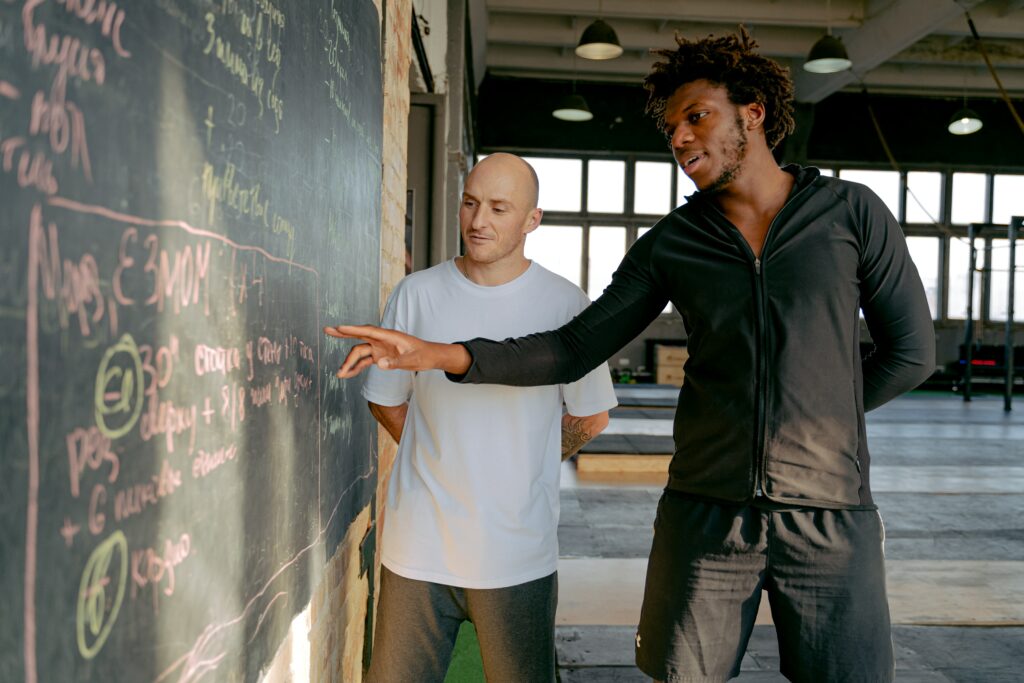 How it Works
In order to accommodate the busy schedules of professionals and rising executives, Rutgers has developed a powerful hybrid learning model that combines the flexible delivery of self-paced, online learning with that of a seasoned professional who serves as a learning and career guidant to mentor you through successful completion of your program and set you up for success to achieve your career aspirations.
Read more about Rutgers Personal Learning Coach model that can help you achieve your career goals.
Contact one of Rutgers' learning consultants for how to get started taking the next step in your career.
Here's what some successful learners have to say about working with their own Personal Learning Coach.
I valued my scheduled calls with (my Personal Learning Coach. He was extremely knowledgeable and easy to work with. He provided insights and real-life job experiences to complement the e-learning modules. The calls escalated my learning experience and made the program worthwhile.
My Personal Learning Coach was off the charts in terms of knowledge, accessibility, and guidance!
My favorite part of the Rutgers online program was having access to the professor/Personal Learning Coach. Her vast experience in the field was so helpful in my journey. She offered many resources and suggestions that will help me in creating an HR department.
My favorite part of this program was being able to talk about what I've learned with my PLC (Personal Learning Coach). She helped me understand concepts that I practice in my current job. Being able to bounce off my thoughts to my advisor demonstrated that I truly have a passion for this field. I've struggled with trying to find my career for years. After taking this course I'm positive that Human Resources is a field I can see myself growing and mentoring in.
I enjoyed my interactions with my Personal Learning Coach. Our conversations made the course work more relevant to project management in the real world.
My instructor was able to help me tie the material to specific hot topics that I identified in my workplace. She made me do the critical thinking around the topic. I think having the Personal Learning Coach meetings is invaluable (when taking an online course).